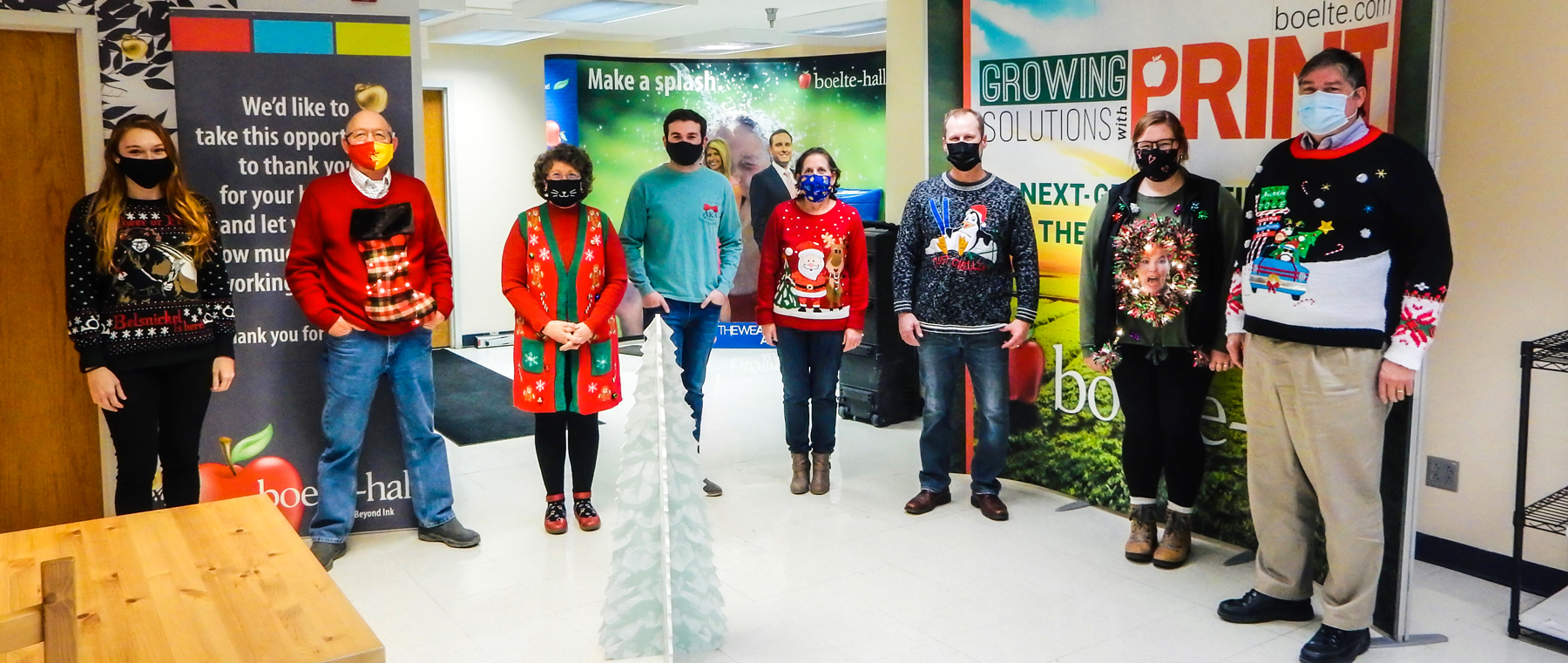 'Twas the week before Christmas, when all through Boelte
Not a sweater was pretty, not even slightly;
  The treats were displayed in the lunchroom with care,
In hopes that ugly sweaters soon would be there;
  The employees were distanced all throughout the room,
Where heaps of hot chocolate would soon be consumed;
  And all in their sweaters, and some Christmas masks,
They took an escape from their desks full of tasks,
  Then down in the lobby they soon would meet,
For an ugly sweater photo distanced six feet.
  Away to their desks to avoid close contact,
Spreading germs to others, we don't want that!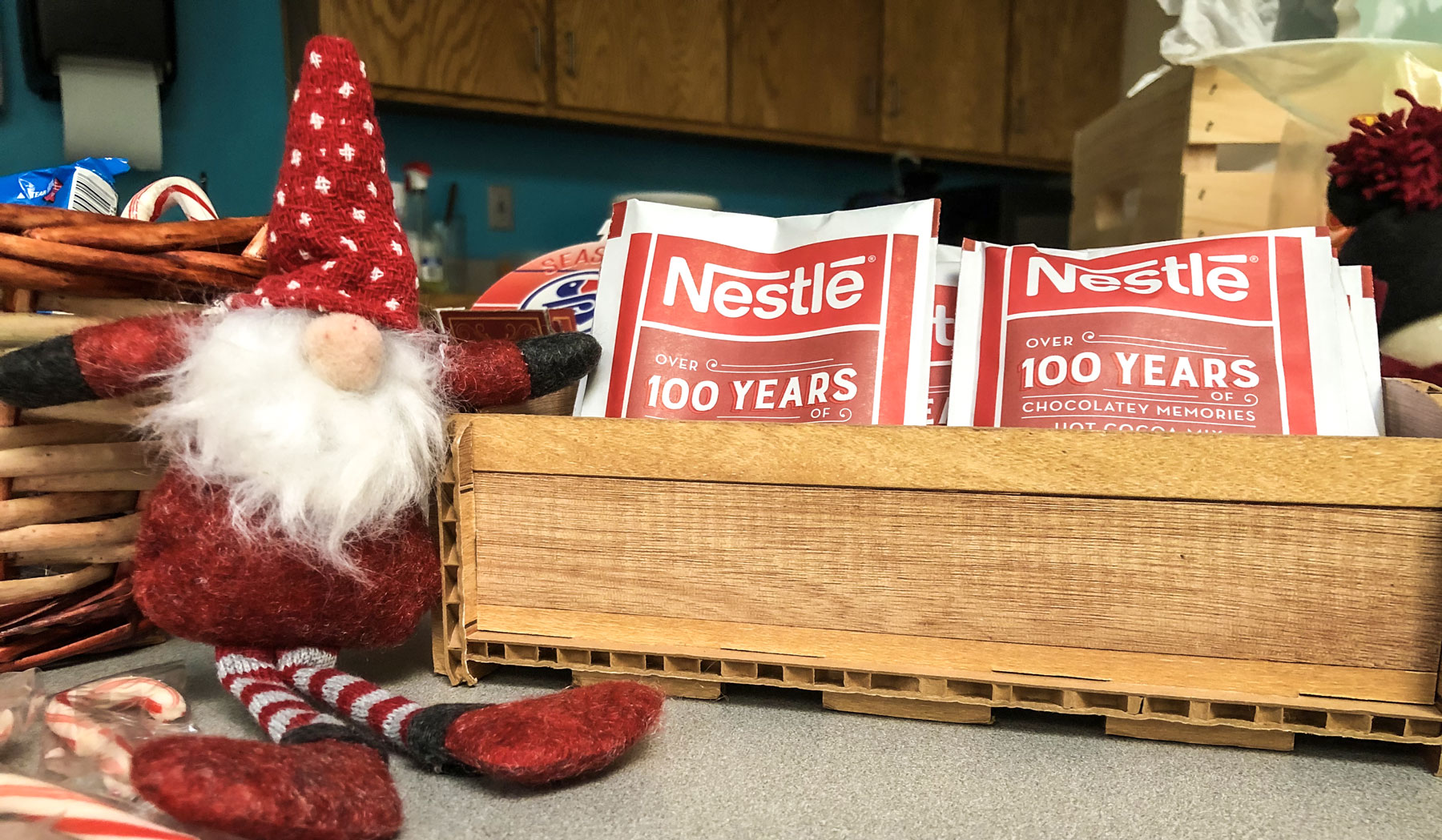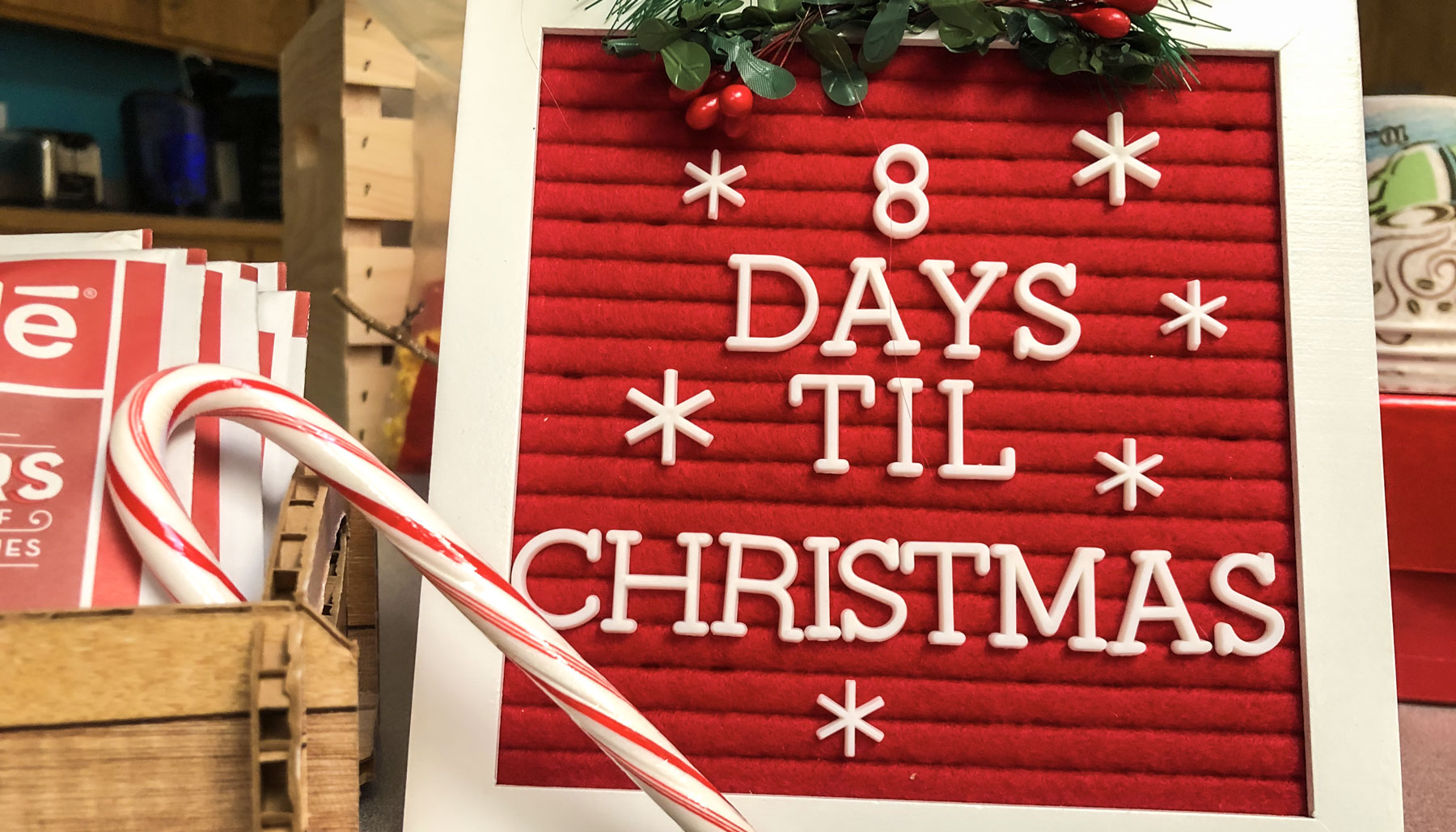 The holiday season is much different this year and nothing like the traditional Night Before Christmas, but here at Boelte-Hall we indulged in hot chocolate and tasty treats while showing off our ugly sweaters last Thursday. Despite our distance, we were able to enjoy a little holiday cheer. Wishing you the happiest of holidays!