Join the Boelte Team!
Immediate Full & Part Time Positions Available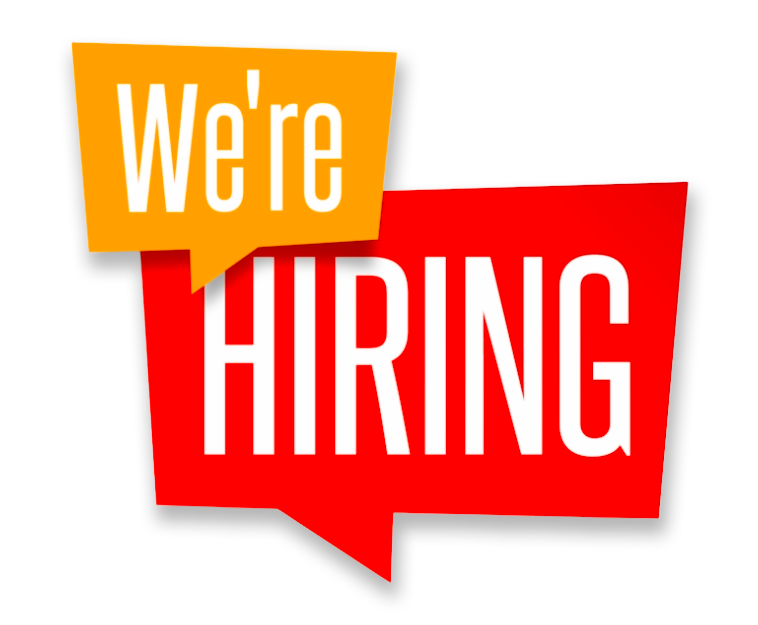 Current Openings
Boelte-Hall is looking for high-energy, low maintenance, able-bodies who are ready to begin or continue their career in the graphics communication industry! Our celebrated 50+ year old family-owned business is ready to hire the right people today! Call Ralph Cowman at (913) 766-7704 or click the "Apply Now" button and #LetsPrintTogether!
Customer Service Representatives

Mail Handling – Inserting/Addressing

Pre-Press Technicians

Warehouse – Shipping & Receiving

Press Operators

Large Format Operators
Customer Service Representative
Reports to Manager of Sales
Job Summary:
The Customer Service Representative serves as the primary contact for external and internal customers, is responsible for making decisions that affect the operations of the company, and effectively communicates those decisions to the customer. The Customer Service Representative is also responsible for communicating customer requirements to the manufacturing team.
Primary Responsibilities:
Generate quotes based on information provided by our salespeople and clients.

Enter all job information needed into the current operating system for specifications needed for manufacturing in every cost center required to complete the job.

Receive pricing from outside vendors as needed for buyouts required to produce the job. Closely monitor the completion of all buyouts as related to the schedule of the job.

Work with purchasing in areas of large quantities of house material to insure required quantities are on hand.

Schedule all processes of the job required to meet customers' due date.

Work closely with customers to answer questions, retrieve files, proof approvals, and provide updates on job status.

Update and inform sales of the status of jobs on a daily basis, especially of any changes to the scheduling of the jobs not previously planned.

Ensure accurate information, samples and notes are in the job ticket to provide a smooth transition from one operation to another and to best prepare and aid production.

Run and distribute sales status reports daily. Assist as needed to distribute daily plant progress capacities information.

Other duties may be assigned.
Focused Experience:
Ability to read and interpret documents such as estimates.
Ability to communicate effectively with customers, vendors, and other employees in a professional manner.
Requires excellent telephone and interpersonal skills.
Ability to apply commonsense understanding to carry out instructions furnished in written or oral communications.
Requires ability to operate a wide variety of office equipment such as computers, phones, fax, copiers, etc.
Read Closely! We know who can and will succeed. Career position. Great Income!
Does the following describe you? If so, get ready to apply…. 
You're looking for a well-respected company with a reputation for high quality that continues to grow
You have a proven track record for finding and closing new business
You know how to prospect and you do it constantly and successfully without supervision
You know how to shorten a long sell cycle (3-plus months)
You're a value seller and can hold margin against lower-priced and stiff competition
You build relationships throughout the customer's organization at multiple locations and facilities allowing you to build repeat business over time
We will be hiring the right candidate who is looking for a home. Successful experience selling multi-project campaigns at the director and C levels should be demonstrated. Experience selling custom manufacturing, commercial printing, visual graphics packaging, business services, media, or commercial advertising a plus. Prior earnings of $100,000 (base plus commission) where at least half came from commissions also a plus. This is an outside sales position at Bolete-Hall, LLC, located in the Greater Kansas City area, however, your ability to work from a remote location will be strongly considered.
If this all describes you, we want to hear from you as soon as possible. Please email your resume, statement of interest including prior earnings, and any other important information about you. No phone calls at this time, please. If you're a fit, you'll hear from us right away! Within 3 business days of applying, you will be sent a link to complete an online sales assessment (which you've probably done in the past.) No candidate will be considered without completing the assessment.
Pre-Press Operator/Technician
Job Summary:
Boelte-Hall is an established commercial printer located in Roeland Park, Kansas and has been serving the Kansas City area for over 50 years. Family-owned and operated, we are actively seeking an experienced candidate for a prepress operator/technician position.
Primary Responsibilities:
Perform all prepress functions in a manner to ensure complete and accurate print reproduction.
Candidate must be proficient in the use of Adobe Creative Cloud and other industry standard programs to prepare customer furnished files for offset, digital and large format presses and printers.
Focused Experience:
Agfa Apogee Prepress workflow.
Enfocus Pitstop
Variable Data Printing
Web to Print Storefronts
Color Management.
Position Requirements:
Proficiency using Mac and PC computers
Experience with Imposition software, RIP platforms, and platemaking.
Ability to create, modify and understand impositions for sheetfed and digital presses, and large format printers.
Must have ability to make content proofs, contract proofs, soft proofs as requested.
Responsible for the output of plates as needed for offset presses.
Record accurate entries of time and materials used for job costing.
Willingness to perform other duties as assigned.
Warehouse Working Supervisor
Job Summary:
A minimum of three years' experience in warehouse operations. Applicant must have basic typing skills with a working knowledge of computers and be able to work with minimal supervision. Attention to detail and quality, a willingness to learn new skills and the ability to adapt to change are also necessary in this position. Knowledge of international shipping is helpful. First shift hours, five days per week.
Compensation: $20 to $25 per hour. Overtime also available.
Job Type: Full-time
Primary Responsibilities:
Loading and unloading truck as well as organizing and maintaining warehouse area
Verifying information, counts, weights and/or measures on incoming and outgoing shipments against bills of lading
Packaging outbound shipments according to specifications
Ensuring due dates are met
Working with UPS Worldship and FedEx
We have an immediate opening for part time hand bindery and small machine operator in our bindery department. First shift Monday through Friday or second shift Monday through Thursday. Great working conditions, competitive salary and possibility to turn into full time with benefits.
For more than 50 years Boelte-Hall has been providing our customers expert print solutions and exceptional customer service. We'd love to be your partner in print!