Celebrating 50+ Years!
Since 1967, Boelte-Hall has been providing printing innovation and exceptional customer service. Our commitment to developing long term relationships with customers defines who we are.
Our solutions include cross-channel campaigns, event marketing and tradeshow displays, brand management, online storefronts, mailing services, variable data digital printing and more. Count on Boelte-Hall to have the best people, the best tools, and the best service to help you make it easier to accomplish your goals. For all the ways you tell your story.
A Sweet Beginning
The apple reminds us of where we started, our commitment to quality, and is symbolic of our long history of taking care of customers. In fact, we became known as the "apple printer" in our early years when we delivered bushels of apples to customers – straight from the Hall's orchard!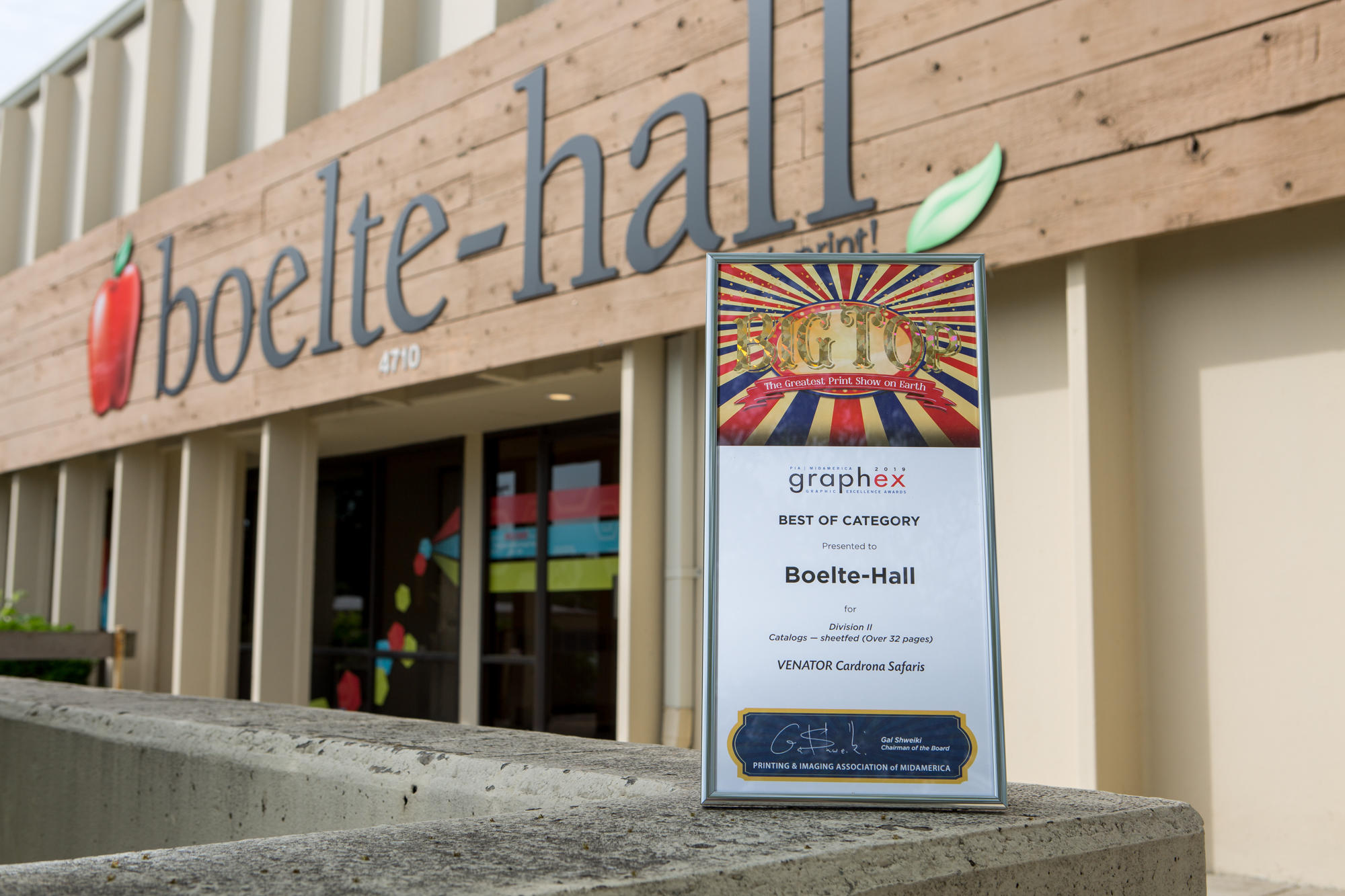 Combining Ink and Paper since 1967.
Boelte-Hall has been a staple of the Kansas City metropolitan area for over 50 years! Since then we have completed hundreds of thousands of projects for our community. We work with people and businesses of all backgrounds and industries ensuring quality and client satisfaction.
Trusted By Industry Leaders.
We are proud to partner with and represent our clients to the best of our abilities. Our business relies on exceptional customer service as the majority of our new clients are from referrals, many of who were simply not happy with their current print company. The difference is clear, we're more than a print company, let us show you why!
For more than 50 years Boelte-Hall has been providing our customers expert print solutions and exceptional customer service. We'd love to be your partner in print!